When Gaia Grow completed the reverse takeover of the Spirit Bear ticker and completed the private placement financing at $0.10, shareholders were excited about their stake in a Canadian hemp grower with an energetic CEO. By August 1st, 2019, when the stock began trading, the cannabis sector was on a slippery slope. In fact the bottom fell out. The beginning of a massive glut in product that would go stale on shelves was the elephant in the room. Massive write downs, large impairment, company layoffs and well known cannabis executives, the pioneers of Canadian pot, being shown to the door.
Gaia Grow had just begun trading, had zero debt, $4.5 million in cash, a CEO who was heavily invested and the stock was quickly gutted with the rest of the sector.
This highly unknown and overlooked company has the potential to disrupt the Canadian hemp industry, perhaps the USA hemp industry and is trading at a 70% discount to what early accredited investors saw as a great opportunity.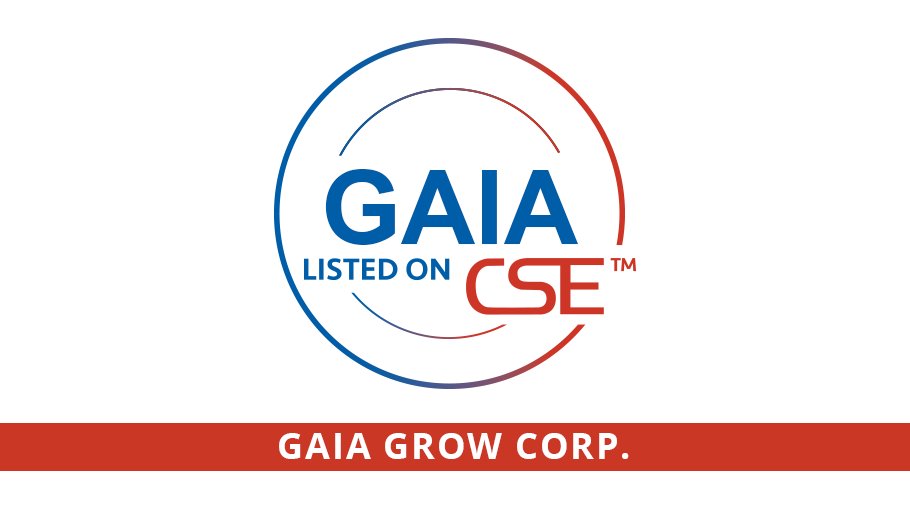 Share Structure:
Total shares issued 232,501,981.
Total options outstanding 2,850,000 most of which have a strike price of $0.08.
Warrants, zero.
It should be noted that Pelsco (CEO's holding company), owns 39,523,529 shares and Transcend Capital Inc owns 59,593,500 shares at a dime. Blackhawk Growth Corp holds 30,000,000 shares of Gaia at a nickel. Blackhawk plans to hold them for investment purposes as stated in the NR dated April 21, 2020. 107,280,529 of these shares are currently held in escrow. These shares become released during the period ending July 23, 2022.
Cash Position:
As of March 31, 2020 the company had $1,656,599 and liabilities of $80,833.
Inventory and Assets:
80 acres of land with high quality soil perfect for cultivation of outdoor hemp and/or cannabis in Lamont County Alberta. Confirmation of readiness issued on April 29, 2019. Owned free and clear.
Cannabis storefront, Nelson, B.C. Awaiting municipal license. This is the final step before stocking the store and opening.
Cannabis storefronts, Powell River, B.C. Both of these locations are in the application stages.
In 2019 Gaia seeded 1494 acres with X-59 hemp in Rockyview County, Alberta. This was leased land. The crop was grown to completion, harvested in stages making multiple passes over the crop to separate into various parts of the plant. The crop was tested and baled then wrapped in plastic. The hemp is baled and sealed in a way to increase its shelf life for up to 2 years. Gaia harvested roughly 4 million pounds of hemp in the 2019 grow season.
The Niche:
What does Gaia Grow have that sets them apart from other hemp growers and processors? This is by far the most fascinating part of the business for me as an early investor, it came as a complete surprise and here is where my jimmies really got rustled. If you can take away just one thing here, it should be the following information.
Enagon dry milling, On January 29, 2020 Gaia Grow signed a binding letter of intent with Enagon.
"Enagon is a privately held Alberta corporation which owns the "milling" technology referenced in the Company's January 24, 2020 news release. "Milling" is not a new process—it is a mechanical method of separating "straw", "hurd", "shiv" and CBD rich flower from hemp bales. Enagon's proprietary milling technology is high-capacity and consistently operates between 0.5 -1 tonne per hour and achieves a finished product with up to a 300% CBD increase. This method quickly and efficiently separates each revenue generating portion of the hemp bale and in doing so, maximizes the profitability of the entire crop."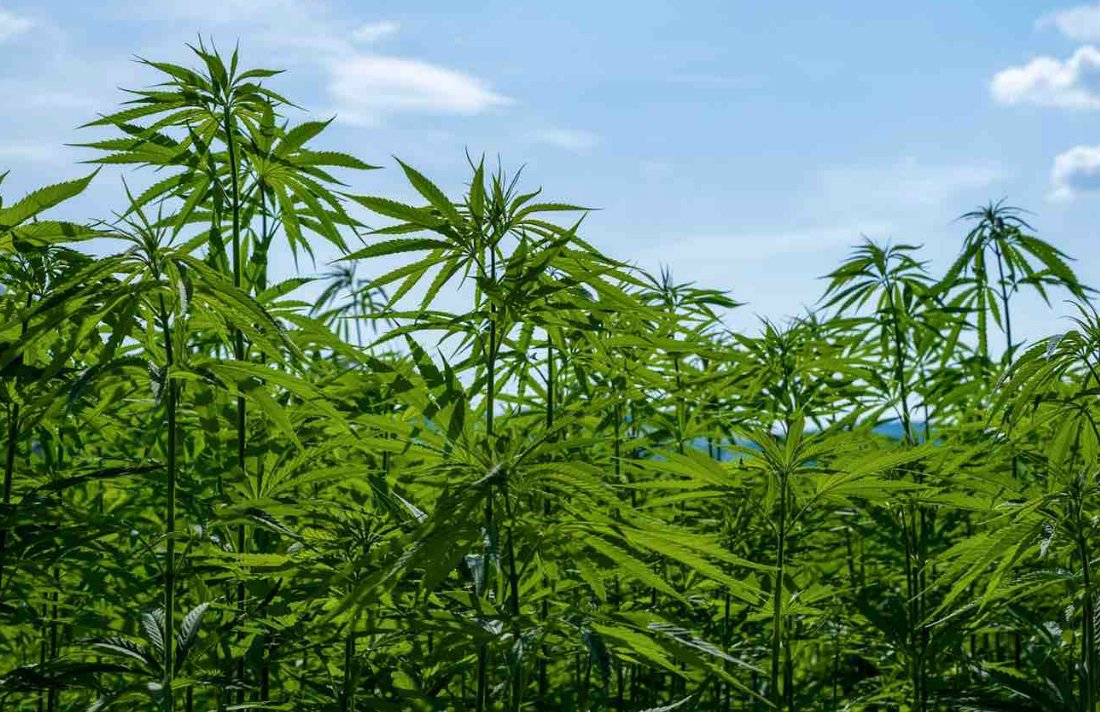 Why is this milling so amazing? The short answer is this; by using Enagon's proprietary milling technique the CBD product being used to create the end user products are cheaper to make for the processor. This means that if you were in the business of making CBD oils for instance and you had the choice of using standard hemp biomass or Gaia's premium milled CBD product you are going to choose Gaia's. Every time.
The above statement is why Gaia has the potential to disrupt the industry as a whole. Once the Gaia maiden crop has been milled and sold the plan is to source hemp on the open market and run that through the process.
Gaia currently has one off-take in place for it's milled CBD product.
Canngroup is a hemp and cannabis grower and processor with a facility in Enderby B.C. Canngroup is currently in an expansion phase and established a subsidiary called TruExtracts. TruExtracts will run a facility in Calgary Alberta and is slated to be operational in Q3 of 2020. This facility will house an exclusive production line for Gaia Grow. (News Release)
Future Plans:
Obviously Gaia will mill the maiden crop using Enagon's mills. There are plans to lease a building to house 3 of these mills to increase production to 1.5- 3 tons per hour. Sell premium CBD milled product to processors.
Utilize an exclusive production line at TruExtract's future facility in Calgary to process a Gaia branded CBD line.
Buy hemp biomass on the open market, add value and resell.
Conclusion:
Fairly tight float when the escrow is observed.
CEO has delivered by growing a massive hemp crop and yielded roughly 97% at harvest. Identified a solid niche. Found sales channels for the product. Bought shares on the open market to add to his already ominous position in the company.
There's cash in the treasury and literally tons of inventory to sell.
Almost ZERO debt.
Tiny $7,000,000 market cap.
Relatively unknown company with clear paths to revenue.
Last thing that should be noted is the company recently delisted from the TSX-V and listed on the CSE in a pivot to better position itself to do business in the USA cannabis market. To see Gaia Website, See Here.
Full disclosure: I own shares of Gaia Grow and I plan on holding them. I also plan on buying more.
Always do your own due diligence and nothing written in this article is intended to be used as a buy or sell recommendation. I am not a financial advisor and the opinions found here are my own opinions only.