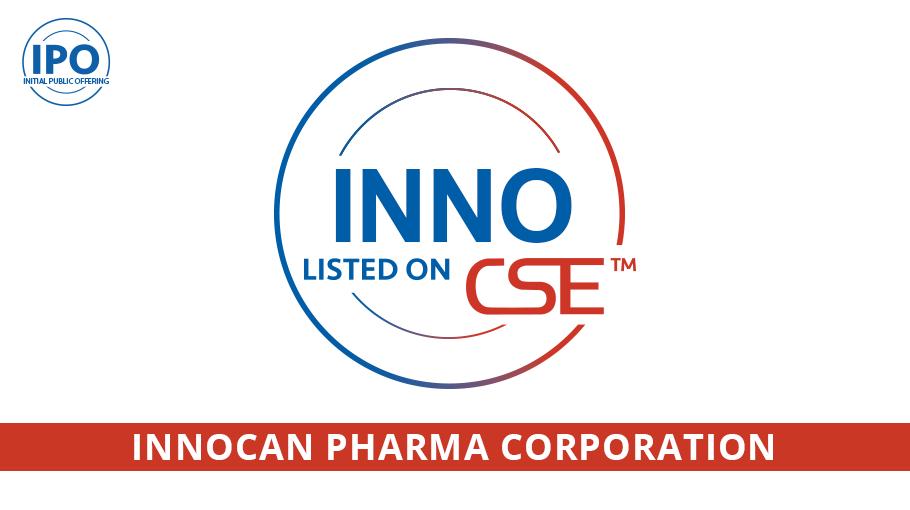 "This is another demonstration that Innocan's science-based approach quickly leads to actionable intellectual property. Innocan's R&D is consistently developing new solutions for the well-being of patients by establishing an unrivaled line of medical products through the integration of CBD, based on Innocan's exclusive intellectual property."

Iris Bincovich, CEO
Innocan Pharma Corporation (CSE: INNO) (FSE: IP4), is pleased to announce that its wholly-owned subsidiary, Innocan Pharma Ltd., filed an international patent application for a novel cannabis-based psoriasis treatment.
This patent application makes claim of a topical pharmaceutical composition used to treat the symptoms of itching and inflammation associated with psoriasis. 
The global psoriasis drugs market is forecast to reach USD 39.00 Billion by 2027. The psoriasis drugs market held a market share of USD 16.21 Billion in the year 2018 that is forecasted to grow at a rate of 9.6% during the forecast period" according to a recent report issued on January 22, 2020, by Reports and Data, a market intelligence and strategic consulting firm. Psoriasis can be defined as a skin condition which accelerates the life cycle of skin cells. It is usually considered to be a chronic condition. The symptoms of psoriasis are stinging, itching, and pain.
Innocan believes that it's expanding intellectual property portfolio of cannabis-based products to be a source of both potential breakthroughs in pain therapy and for further opportunities across a broad spectrum of inflammatory indications with currently unmet medical needs.
About Innocan Pharma Corporation
The Company, through its wholly owned subsidiary, Innocan Israel, is a pharmaceutical tech company that focuses on the development of several drug delivery platforms combining cannabidiol ("CBD") with other pharmaceutical ingredients. Innocan and Ramot at Tel Aviv University are collaborating on the development of a new exosome-based technology that targets both central nervous system indications and the COVID-19 Coronavirus. The Company believes that CBD-loaded exosomes may hold the potential to provide a highly synergistic effect of anti-inflammatory properties and help in the recovery of infected lung cells. This product, which is expected to be administrated by inhalation, will be tested against a variety of lung infections.
Innocan Israel has entered into a worldwide exclusive research and license agreement with Yissum Research and Development Company, the commercial arm of the Hebrew University of Jerusalem to develop a CBD drug delivery platform based on a unique-controlled release liposome to be administrated by injection. The Company, together with Prof. Berenholtz, Head of the Laboratory of Membrane and Liposome Research of the Hebrew University, plans to test the liposome platform on several potential indications. The Company is also working on a dermal product integrating CBD with other pharmaceutical ingredients as well as the development and sale of CBD-integrated pharmaceuticals, including, but not limited to, topical treatments for relief of psoriasis symptoms as well as the treatment of muscle pain and rheumatic pain. The founders and officers of Innocan have commercially successful track records in the pharmaceutical and technology sectors in Israel and globally.
For further information, please contact:
For InnoCan Pharma Corporation:
Iris Bincovich, CEO
+972-54-3012842
info@innocanpharma.com