Author: Yong Sok Leng

Plus Products ("PLUS™") is a leading cannabis branded products manufacturer based in California, the largest and most competitive cannabis market in the world. PLUS™ was the #1 edibles brand by both retail sales and units sold in both Q3 and Q4 of 2018 according to BDS analytics, the leading independent cannabis retail sales analytics company.
CSE:PLUS, OTCQB:PLPRF

Key highlights:
Tiger Global Management held 5,882,353 Subordinate Voting Shares. (14.97% post IPO but prior to $25m private placement).
Interesting article : https://oilandgas-investments.com/2019/top-stories/plus-products-pluscse-has-a-tiger-behind-it/
Gotham Green Partners and Stable Road Capital were two of the lead investors in the $25m convertible notes private placement
PLUS "Uplift" and PLUS "Restore" remained the #1 and #2 best-selling edible products in California.
Acquired Cannabis-Infused baked GOODS brand
Participated in the newly formed National Cannabis Roundtable ("NCR"), a campaign aimed at reforming federal cannabis laws
2018 Financial
Preliminary 2018 Unaudited Financial:
Revenue estimates for the fourth quarter of 2018 was $3.4 million, representing an approximately 32% anticipated increase above the third quarter of 2018 and 776% above the fourth quarter of 2017.
Preliminary unaudited operating expenses rose 67% in the fourth quarter versus the third quarter of 2018 due to professional fees related to the initial public offering, costs incurred on market research and future brand development, and increased wages and shared based compensation expense for management personnel brought on board around the start of the fourth quarter
cash balance of $22.9 million at the end of 2018 (Prior to $25m Debenture notes Private Placement)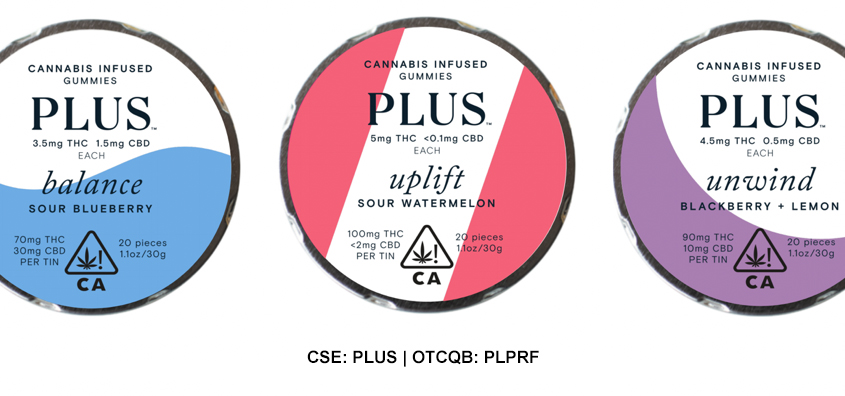 Key Message from CEO :
"The first few years of our company, we have been focused on quietly executing. Now that we are an industry leader, we have a responsibility to use our brand position help the industry mature in the right direction. It is a challenge that we willingly accept.
The time for quiet execution is over. Expect to hear more from us as we begin the next step in our journey."
Market share, from #43 to #1 within a year
Share Structure
43.64 million fully diluted shares (Prior to $25m Debenture notes private placement)
Shareholders behind PLUS PRODUCTS:
1) Tiger Global Management
** Extracted from Plus products IPO prospectus page 51 & 52
2) Gotham Green Partners and Stable Road Capital
PLUS PRODUCTS ANNOUNCES CLOSING OF PREVIOUSLY ANNOUNCED PRIVATE PLACEMENT OF UNSECURED CONVERTIBLE NOTE UNITS
Source : Here
3) The Green Organic Dutchman??
** Extracted from Plus products IPO prospectus page 25
** Extracted from Plus products IPO prospectus page 53
** Extracted from TGOD Q4 2018 Financial Statement page 21
2019 progress:
Completes acquisition of Cannabis-Infused Baked Goods Brand GOOD CO-OP
$25m Convertible Notes private placement, Gotham Green Partners and Stable Road Capital were two of the lead investors in the private placement
Redesigns Signature Tins & delivers popular gummies in New Child Resistant packaging – Compliant 1 year before deadline
Participation in newly created National Cannabis Roundtable ("NCR), with John Boehner as Honorary Chairman
Launched new line of mints and the launch of the first flavor, Classic Mint
Upcoming catalyst (Mid term):
Expand to new jurisdictions by developing rapid "Pop-UP" franchise production facilities
Launch new products in other market segments
Things to watch out:
Supply and distribution agreements: PLUS maintains near-exclusive relationships for flower supply and distribution with California Refined Essentials Cooperative Inc. (CRE) and Calyx Brands. Any change to these relationships could impact near-term results and profitability.
Analysts Target Price
Cannacord : CAD$ 8
Financial forecast from Cannacord >> $12.2m positive EBITDA by 2020E
If you like our report, please join us in our Facebook Group Here!
Sources:
Jan 2019 Investor Presentation
PLUS Products IPO prospectus
TGOD Q4 2018 Financial Statement
Investor News :
Disclaimer: All posts made on this website are provided for information purposes only. None of the information here is intended as investment advice, as an offer or solicitation of an offer to buy or sell, or as a recommendation, endorsement, or sponsorship of any security, Company, or fund. Before making an investment decision, you should seek the advice of a qualified and registered securities professional.